Digital Marketing – It's not just about having a website. It's about getting people to it. More importantly getting the RIGHT PEOPLE to it, and having them take action.
What I offer is simple – it's Digital Marketing – simplified. I provide a strategic perspective gained from over 15 years in senior management, combined with laser-focused day to day marketing capabilities.
Bigger isn't always better. Being a Consultant/Freelancer has its perks - especially for you; a lot of attention on you, the ability to move quickly, consistent availability, all of the digital marketing expertise you would expect to find in a small agency - all wrapped up into one dedicated resource.
SMALL BUSINESS MARKETING – SUNSHINE COAST
STRATEGY & CONSULTING
I will help you determine who to target and how. My talent lies in developing Digital Roadmaps, the ones that get you successfully to your destination - not the ones that take you through the dodgy backstreets.
DIGITAL MARKETING
So many things to do, so little time. I make digital marketing effortless. I will answer the question "What should I be doing" and help you do it, giving a seamless customer experience across all channels.
WEB DEVELOPMENT
I can take the reigns and produce a great website for your small business that will work for you, not just be another site to clog the internet. I talk to you in language you will understand and do it with a smile on my face!
HI THERE!
If you're anything like me, you're SO sick of reading over-hyped sales copy.
It's no secret that digital marketing is traditionally full of buzzword big cats who over promise and under-deliver (and make you feel like an idiot in the process).
I'm here to smash the stereotype and offer a no-BS small business marketing solution that works for you. YES I'm a digital marketing expert and NO I don't know everything (find someone who claims they do and they will be lying)  – but I know a lot and I'm confident I can help your small business kick some big marketing goals.
Based on the Sunshine Coast, I work with clients both locally and nationally.
read more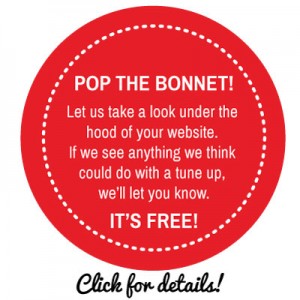 ---